In-house Technical Development

HAMADA Technology, An Answer to Any Gear Challenge.
MAAG SD32X - Retrofit Gear Grinding Machine Three-Dimensional Tooth Surface Modification System (TOPO)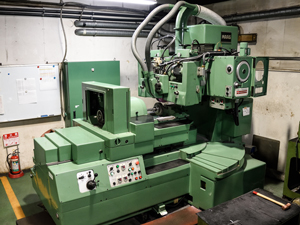 MAAG is a gear grinding machine capable of processing any desired shape surface by making full use of combined retro technology and advanced computer knowhow of gear grinding technology.
We have succeeded to integrate advanced retrofit technology and latest CNC control to upgrade MAAG Gear Grinding Machines as Topological Tooth Surface Modification System (MAAG-TOPO System).


MAAG-TOPO System offers you a remarkable capability in topological modification of gear tooth surface for diamond dressing gears and master gears.