In-house Technical Development

HAMADA Technology, An Answer to Any Gear Challenge.
IHG-560 Inner Spline Grinder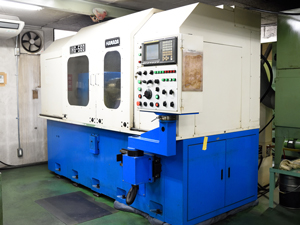 IHG-560 Inner Spline grinding machine fixes defects, corrects fluctuations and distortions in order to achieve accurate and smooth properties.
In addition, through keyway grinding, it makes performing assembly work easier and achieve low-noise performance even with multistage gears which are easy to develop pitch error.